Choose a tab:
Article master - hazardous substances
This tab shows hazardous substances for the respective article.
A hazardous substance can be selected from the list from around 20.000 entries in the IFA's online hazardous substance database (in the following example, the hazardous substance alcohol is selected).
As a result, all associated data such as toxicological and chemical properties as well as regulations and formulas are displayed in the lower edge of the screen.
The respective data can be translated in different languages ​​and also called online as an overall view.
Click on the corresponding link Call online
---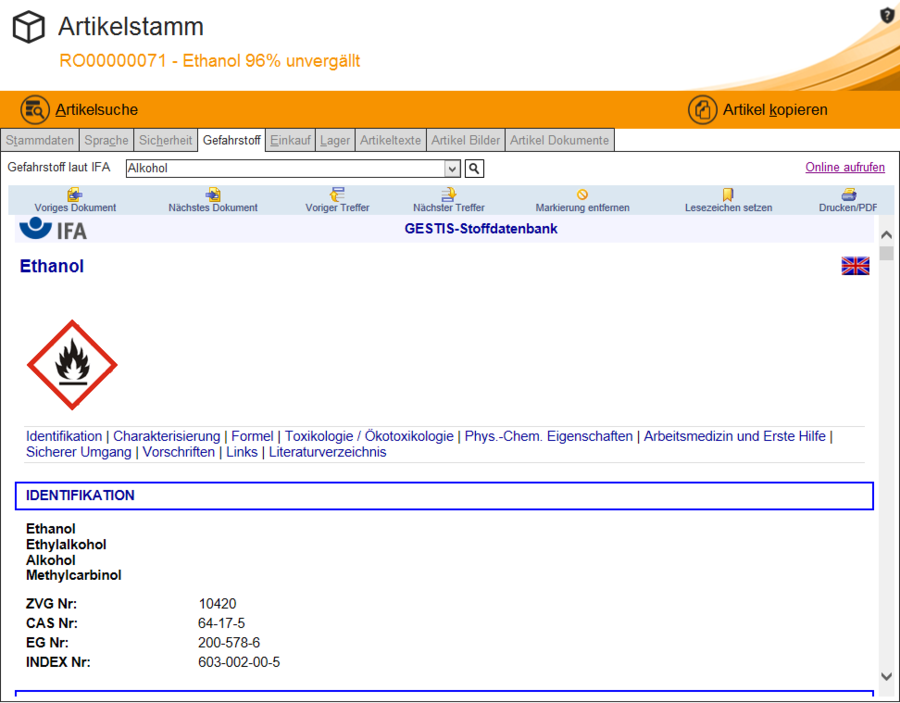 A complete example of all the properties of the raw material ethanol can be downloaded from the following link: