The ARGON menu structure at a glance
about the program Menu management new menu items can be added.
Click on Main menu new / Submenu new or New menu item and enter the appropriate name.
Then assign the respective authorizations for the users: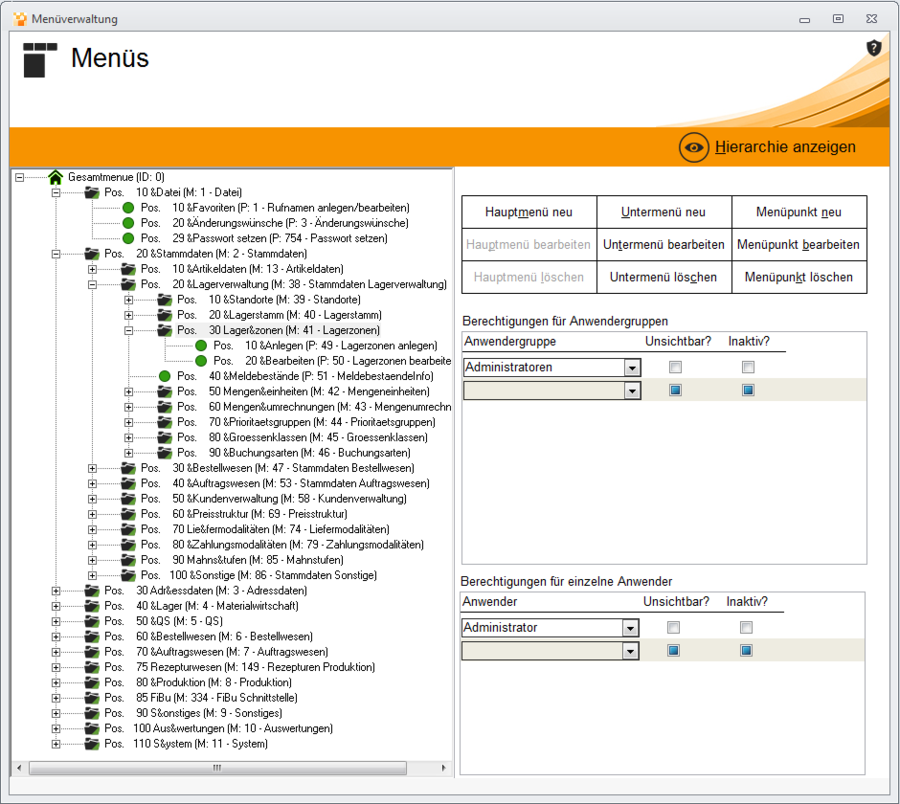 Entire menu structure
In the following, the entire menu structure is displayed and has all menu items within Argon.