Credit from invoice
In addition to the Create credits There is the possibility to create a credit from an existing invoice.
The basic data and all items are then taken from the invoice itself and enclosed with the credit note.
For many data sets and long lists, it is recommended to limit the search using the invoice number or the date. Once this has been done, you can mark the desired invoice from the list. Then click on the button Continue.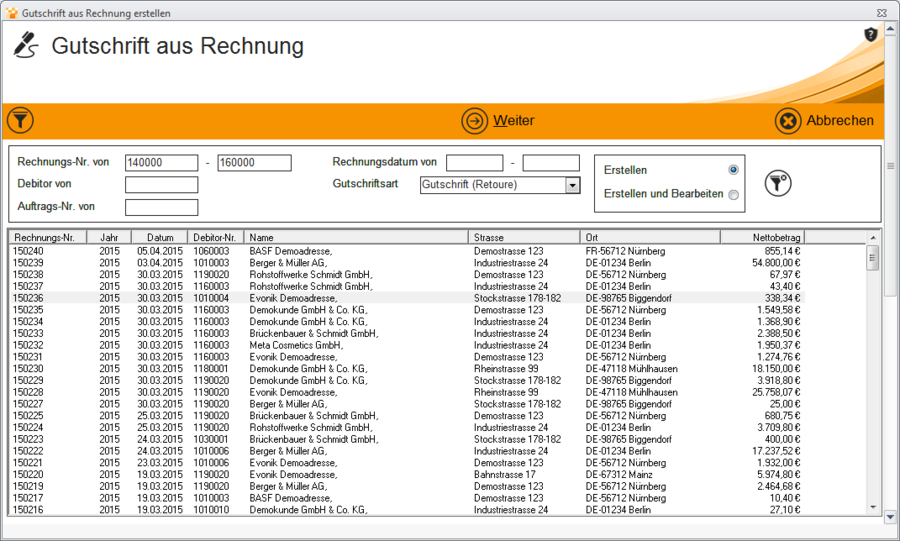 Show positions
Now all invoice items are displayed. These can not be changed in this area and are for information purposes only.
Each item must be one by one with the selection Take over position be selected so that they can be included in the credit memo.
Now click Complete. If the items have been accepted, you will receive a status message about the successful acceptance of the credit.