Create credit memo
A credit note is needed if the already delivered items are to receive a discount. The difference is credited to the customer without returning the items back to the warehouse.
Here you can create and edit the credits.
There is also the option to create credits from an invoice. Follow this Link
basic data
Select a customer, delivery and billing address and a potential clerk.
If there are several customers with the same name, a customer list appears. Here you have the option of selecting a customer.

Gutschriftsart
Select a credit memo type. These are in the master data as order types Are defined.
credit status
Select a credit status. These are in the master data as job status Are defined.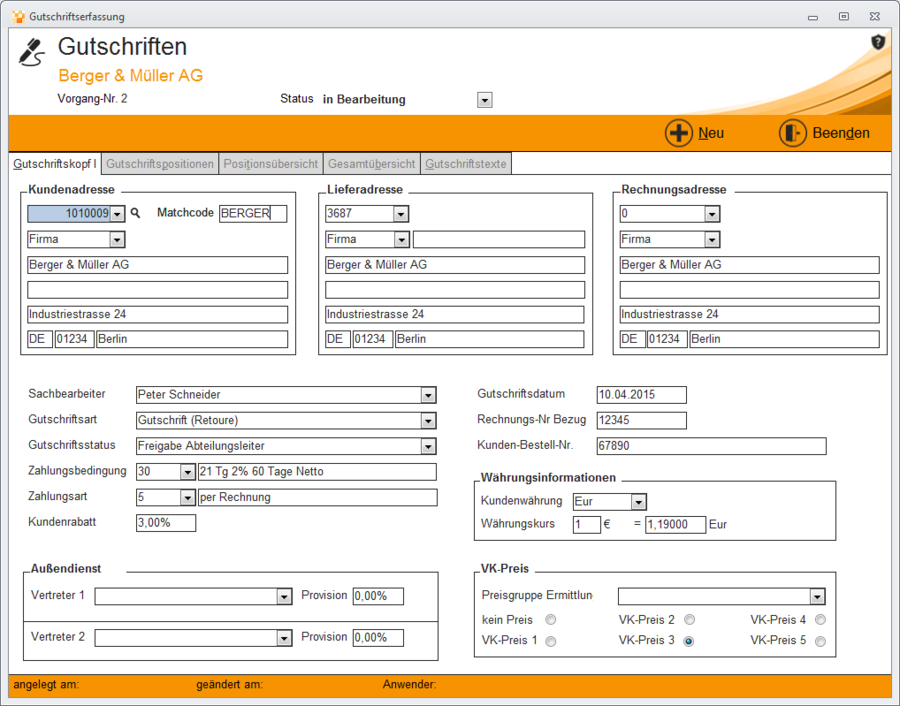 positions
Once the basic data has been entered, the articles to be attached to the credit memo can now be selected here.
After specifying the quantity and the individual credit memo value, the price for the respective item is automatically calculated in relation to the customer and local currency.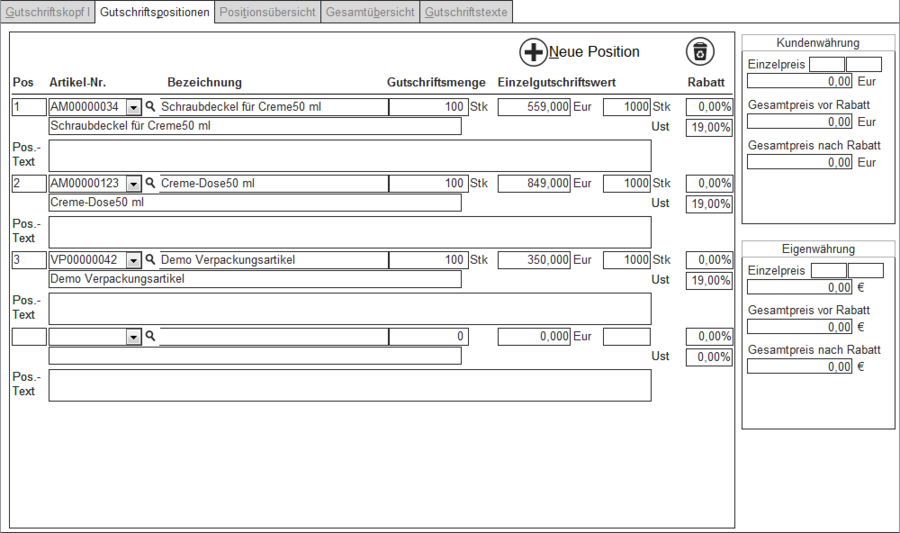 Item Overview
Here again all positions are listed. The total net amount of all the items of the complete credit will be displayed below.
This view is purely informational.
general overview
The general overview provides information about the net and gross total prices.
There is a distinction between the customer currency and the local currency.
If the customer's domicile is abroad, for example, the respective exchange rate must be observed.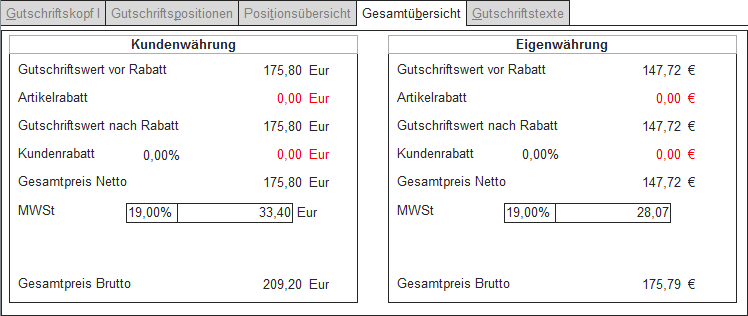 Capture texts
Here credit memo texts for the printouts in the header and footer area can be entered.