confirmation of the order
This program serves to reprint order confirmations. The limitation by specifying the date makes the search easier: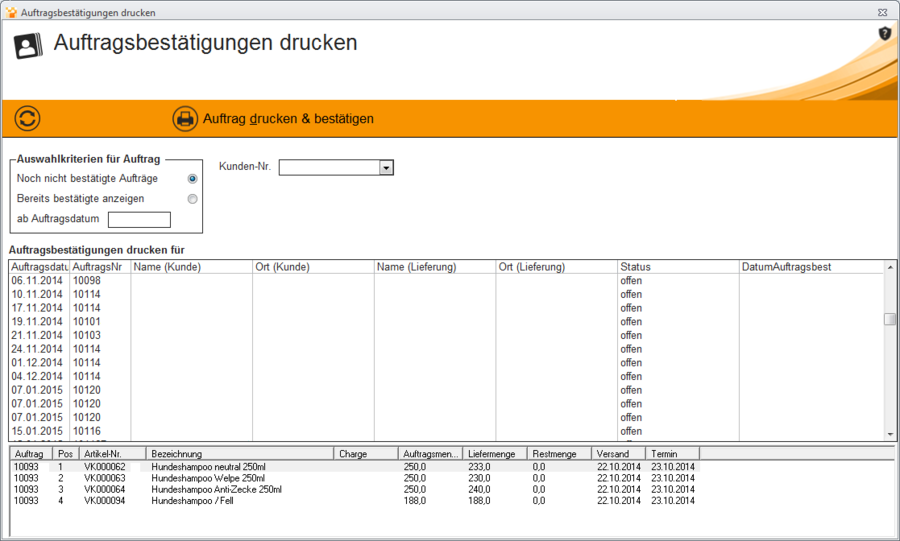 Orders can be printed via the order confirmation. If an order has not yet been confirmed, this can be done.
To do this, either select a job from the overall list or narrow the search accordingly with the selection criteria for the job.