Customer
The supplier manager contains an overview of all Items, assignments, related Invoices and contracts as well as courses and revenuesa certain period of time.
assignments
About the Search function select a customer and then see in the list all orders that are assigned to the selected customer.
The print function can be used again confirmation of the order to be printed.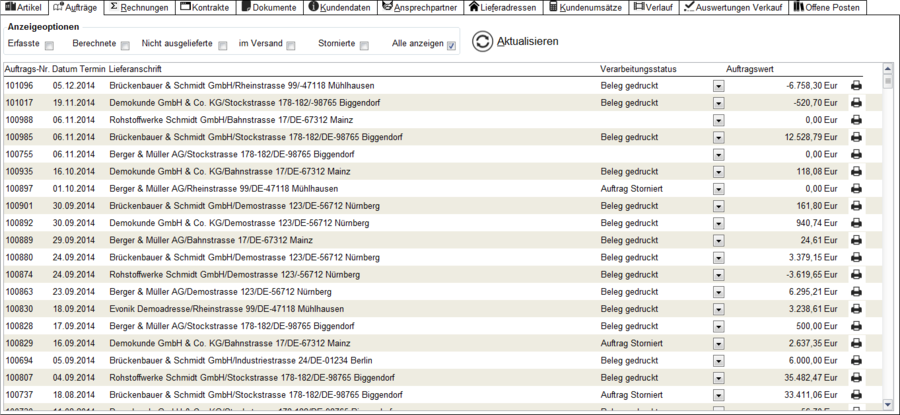 Invoices
All invoices and the invoice values ​​that have been confirmed for the selected customer are displayed here.
The print function can be used again invoice form be reprinted.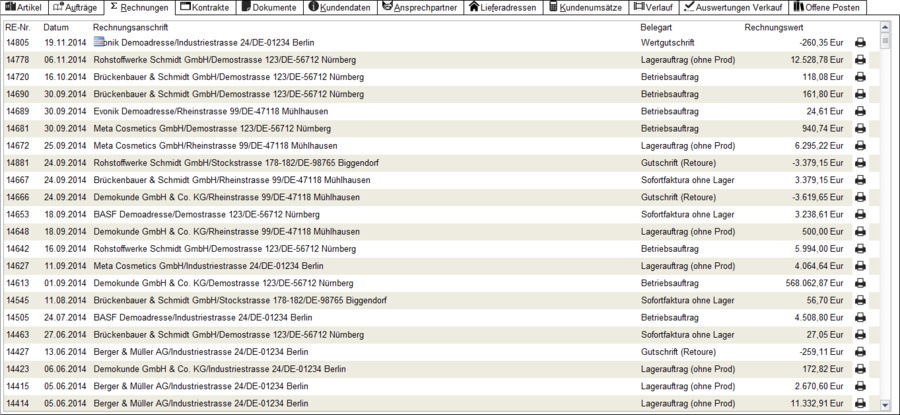 contracts
If there are any contracts, these are listed here. Limit the contract display by displaying only open, settled, active, non-active or all contracts and select an item for which the contracts are to be displayed. This list can (also customer related) about the Druckbutton to be printed.
| | |
| --- | --- |
| | This button displays all contract movements. |
This tab offers the possibility to integrate documents such as Word, Excel or PDF files.
customer data
This is an image of the customer data, as it is from the customer base is known in the address range. Here all customer-related data can be changed. These are updated in the general customer base.
For further information will be on the customer base referenced.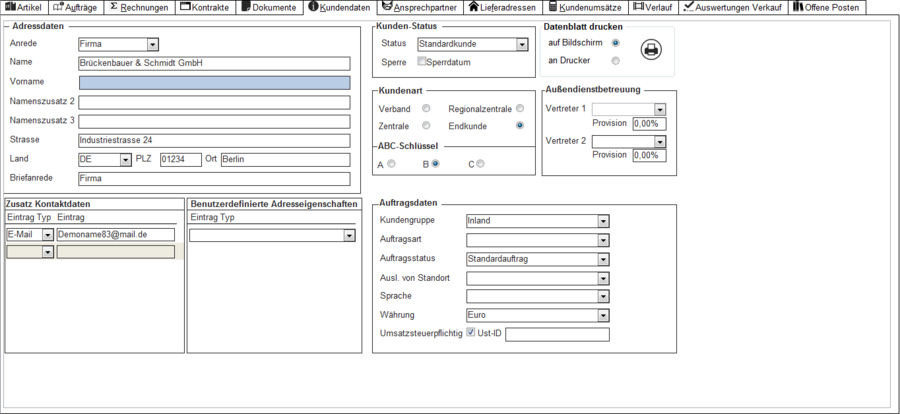 Contact persons and delivery addresses
In this area, all contacts and delivery addresses that have been entered in the modules via the respective programs are displayed for the specified customer. Both riders serve the pure information basis. However, by double - clicking on the respective delivery address of supplier master open. In addition, the supplier data can be adapted.
customer sales
All values ​​relating to the sales per year can be displayed via the sales of the customers.
Click on one of the year items to see which items have been converted. The sales figures are given for each individual month.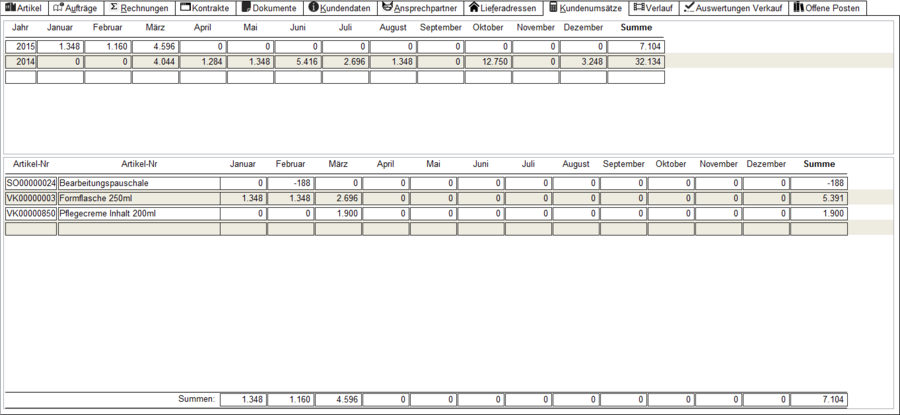 customer History
This convenient feature allows you to capture customer data and movements that have been made. Select a conversation type and a contact person and enter a description short text and an optional email address for the position. Well, about the function Appendix a file is selected and included.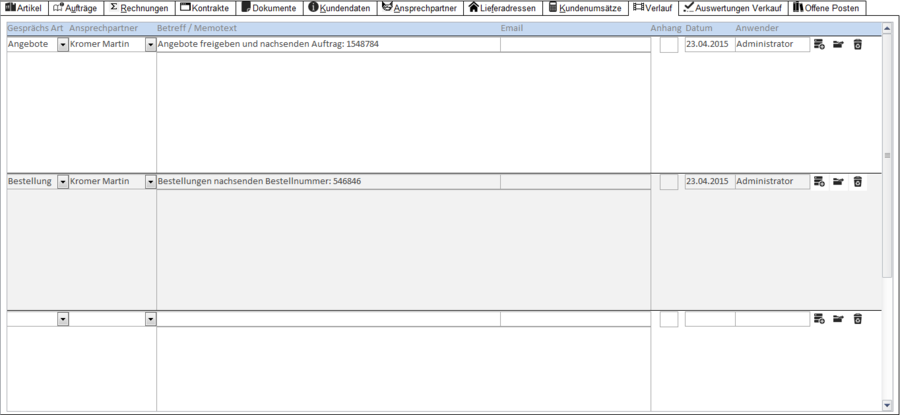 Evaluations - sales
Here you can view and print statistics about the customer.
The list type is relevant here. Select an appropriate list type and an article. Now click To pressto view the print version of this evaluation.
See also: sales statistics