Artikelprüfplan
Article inspection plan is defined as the deposit of a test plan for a single article. This is recommended if an article is examined in specific chronological order by one and the same inspection plan.
Select an article in the upper part of the form or search using the search function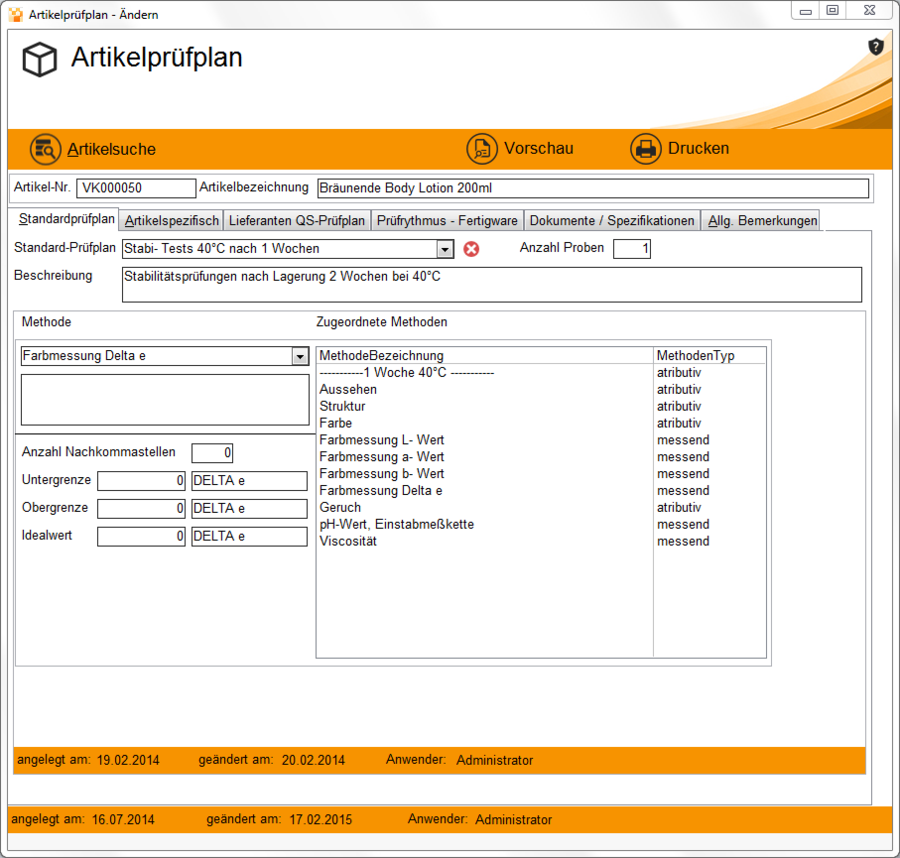 ---
Product specific:
Select a method to add a new position, which will be given a sequential position number.
Each added position is listed on the right under "Assigned methods" with details of the method type, which can be attributive or measuring.
If a desired method is not available, a new one can be found under the menu item analysis new ones are created.
For each position, values ​​should be specified, the values ​​limited and the number of decimal places.
---
Prüfrythmus finished product:
To create a test rhythm, select a month and a given test plan. The current test plan applies to the selected article within a product group.