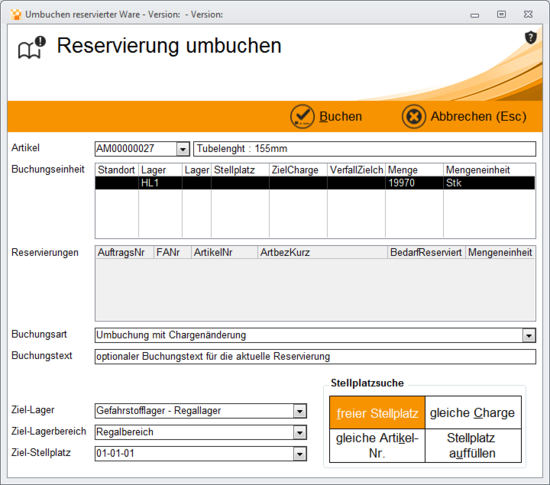 Reservation rebooking
Marked War can be rebooked before use.
To do this, select an item and provide a description for the booking.
It is also possible to select the target area and thus one free parking space, a same batch, a same article number or the fill up one parking space to choose.