FA - overview of call-offs
The overview of the call-offs is a useful tool for monitoring production orders.
Part of confirmed orders have already been started and have already completed one production run, but not the entire order. Partial confirmation occurs when an order is processed in several stages (production over several days or shifts).
Here all production orders are listed for which a call has already been made. These views are marked with numbers.
Construction contracts in execution can still be canceled at this point, but orders that have already been confirmed (partially or completely confirmed) are not, since the quantities that have been confirmed have already been posted here.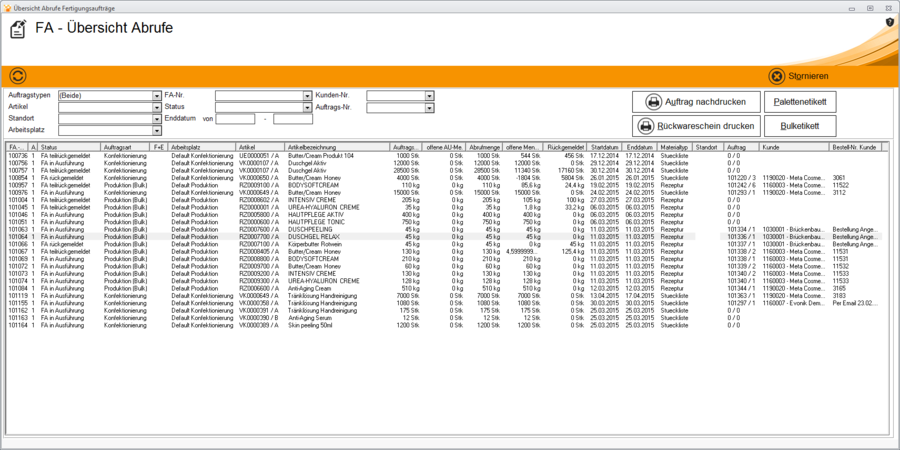 In addition to the views of the calls and the ability to cancel, a reprint can be made as needed.
Select one of the following print options: