FA post
The consumption of created and already confirmed production orders (FA for short) can be readjusted using the FA Postings program.
In addition, a production order can be completed after production: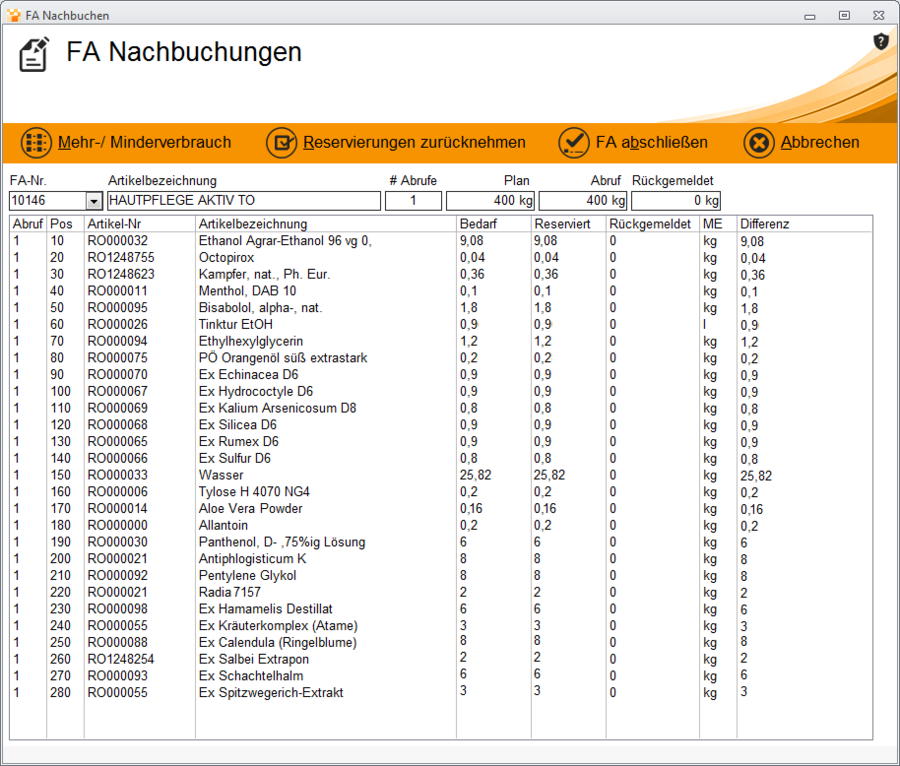 You have the option to cancel reservations. This is especially important when the production order is about to be completed, because this can only happen if there are no more reservations.
Otherwise, you receive the following status message:

Oversupply / consumption:
Here you can add or deduct excess or shortage quantities. Select an article batch as well as the confirmation type and the confirmation quantity. Now click Book, the booked position is displayed in the upper part as a list.
Feedback types More consumption:
In the case of under-consumption, only the unused quantity is released: