FA - reservations
Reservations for a production order are processed within this program.
To do this, select an order from the tree diagram to view the details (reserved units). Via the buttons "+"/"-"Further quantities can then be added or reduced.
The lower part of the form retrieves the units that are also used by other production orders: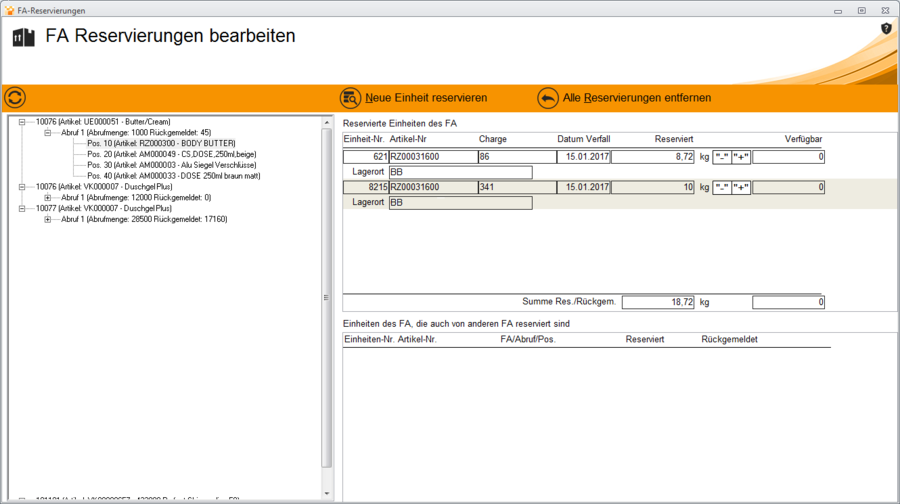 ---
Links see the structure explosion of the existing production orders and the reservations they contain.
This structure diagram is unfoldable and thus contains the subordinate positions to the selected article.

---
Right After selecting a position from the structure, the reserved quantities are displayed.
If there is a further need for reservations, these can be booked via this, provided that stocks are available.
By clicking on "-" or "+", quantities are added or removed.
However, if completely new units are to be reserved, please click on
A new window is opening up: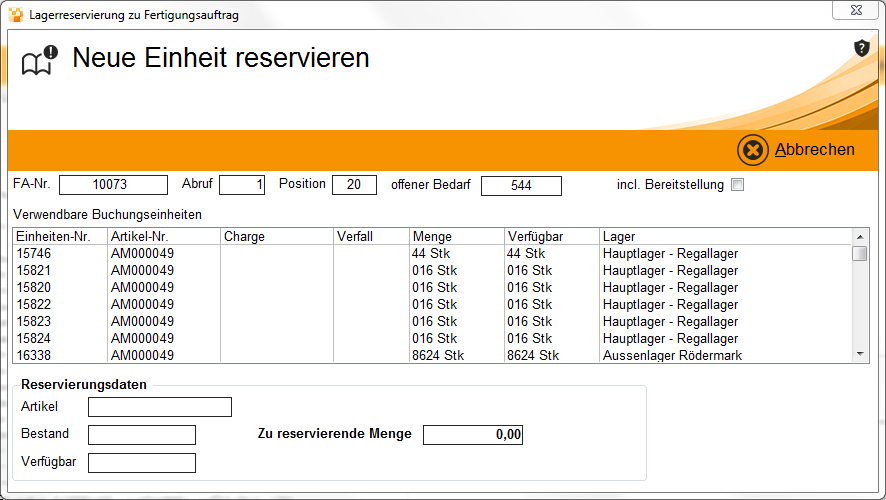 Now select the target article from the list and enter the quantity to be reserved. To confirm the reservation, click on