FA - Charging
To start the production of an article, a production order must be loaded.
When loading only a production order is created, which will be planned in the near future. The start of the actual production thus begins only at starten a production order.
By loading the complete manufacturing structure is created here. It is between planned order (not started) and active contract distinguished.
---
production data
Select a production type (standard / F + E) and an order type (assembly / production bulk) as well as the material type (recipe / parts list).
batches
It is possible to generate a final batch and a customer batch. This is automatically generated by the system and can be changed manually if necessary.
termination
The scheduling is used to determine when the load is to be made. If manually loaded, a start and end date must be specified.
production texts
For a printout of the production order, a header and footer text can be entered here.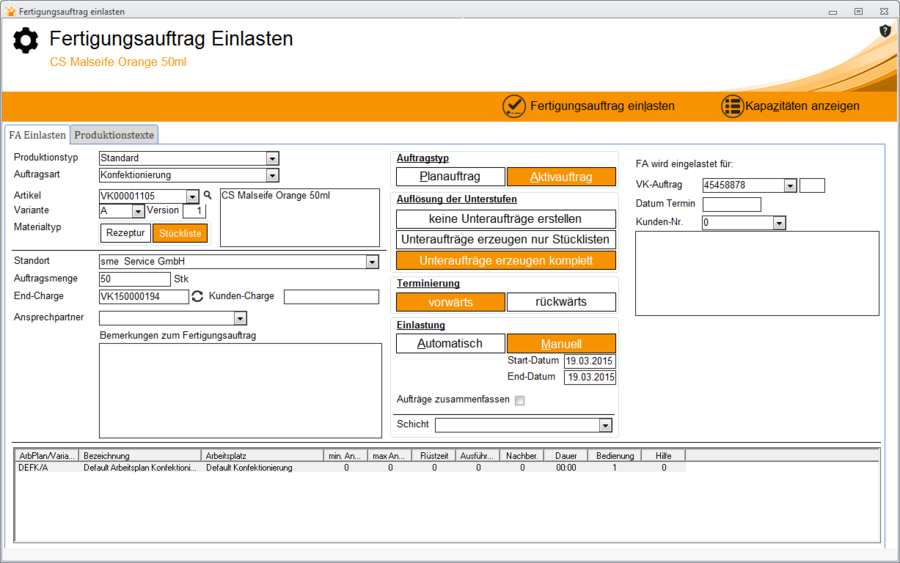 Print inlays and receipts
If a production order is to be loaded, you now have the option to print production documents. Select the documents required for printing and click To press.